Research and projects
Websites and portals
Websites and portals
GMP Data Warehouse

Duration: 2013–2015
Contracting authority: United Nations Environment Programme (UNEP)
The GMP Data Warehouse information system was developed as a support tool for the evaluation of effectiveness of the Stockholm Convention on Persistent Organic Pollutants.
---
The information system includes three main parts:
database for data collection, administration, and approval,
The main objective of the GMP DWH is to provide long-term, reliable and cost-effective information and services to global community, to support POPs monitoring activities and data management under the Stockholm Convention and to provide tools for collection, storage, organisation, comparison, analysis, and evaluation of performance in relation to monitoring programmes on POPs.
The GMP Data Warehouse information system was created in cooperation of the Research Centre for Toxic Compounds in the Environment (RECETOX) with the Institute of Biostatistics and Analyses (IBA) – both institutes of the Masaryk University, Brno, Czech Republic.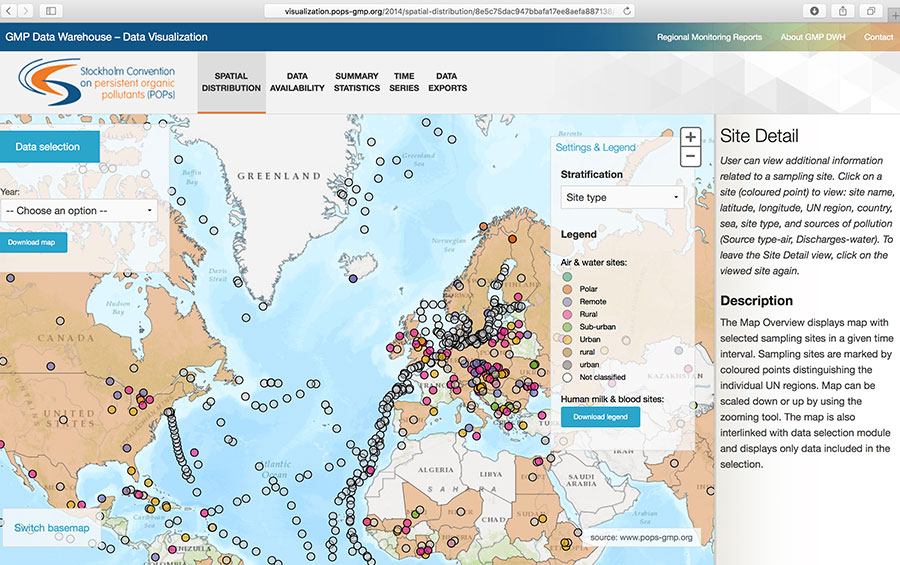 URL: http://www.pops-gmp.org