Research and projects
Websites and portals
Websites and portals
ELSPAC – European Longitudinal Study of Pregnancy and Childhood

Duration: 1991–2011
Contracting authority: Research Centre for Toxic Compounds in the Environment (RECETOX)
The European Longitudinal Study of Pregnancy and Childhood (ELSPAC) was a prospective study that had been initiated in 1980s by the World Health Organization (WHO) in six European countries. In the Czech Republic, the ELSPAC study followed up 5,738 children born in Brno and 1,851 children born in Znojmo since their mother's pregnancy to their adulthood.
---
All followed-up children were born in 1991 or 1992. Collected data contributed to a better understanding of impact of biological, psychological, economic and environmental factors (and their combinations) on the health of children and adolescents. Results of the ELSPAC study contributed to improvements in preventive care and to a further rise in the quality of life of the Czech population.
The website was developed by IBA MU.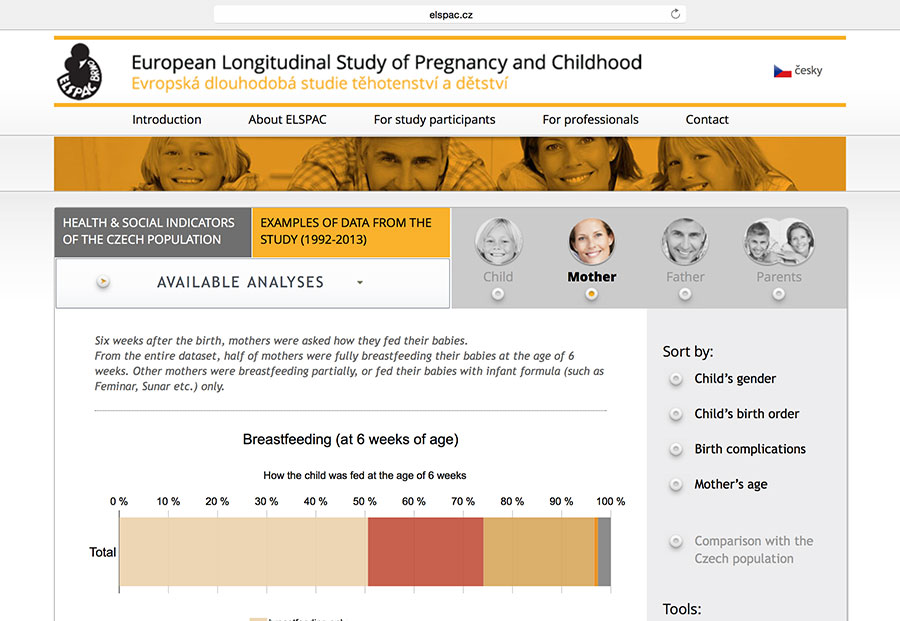 URL: http://www.elspac.cz