Research and projects
List of all projects
List of all projects
CELSPAC – Central European Longitudinal Study of Parents and Children

Project start: 2015
Contracting authority: Research Centre for Toxic Compounds in the Environment (RECETOX)
The Central European Longitudinal Study of Parents and Children (CELSPAC) is a unique research project which looks into factors that might have an impact on human health.
---
The CELSPAC study aims to include up to 10,000 families. Starting in 2015, the study initially focused on pregnant women, childbirth and on children's physical and psychomotor development.
During an individual's development from the prenatal stage to an old age, close attention must be paid to the impact of biological, psychological, economic and environmental factors (and their combinations) on a given person's health. The scope of the study has been therefore extended.
Results of the CELSPAC study will contribute to a better understanding of development of certain diseases, improvements in the preventive care and a further rise in the quality of life of the Czech population. The results will also be used as background information for the development of health policies and environmental policies.
The epidemiological study CELSPAC is historically linked to the preceding ELSPAC study (European Longitudinal Study of Pregnancy and Childhood), which was carried out between 1991 and 2011 and which involved more than 7,500 families. Families participating in the ELSPAC study still have the possibility to participate in smaller subsequent studies.
The website was developed by IBA MU.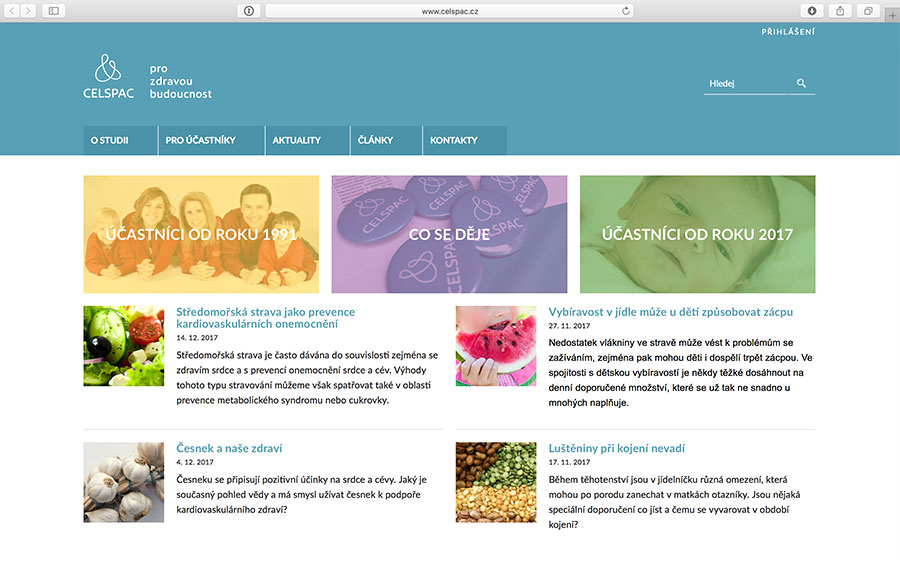 URL: http://www.celspac.cz